Everything You Need To Know About watchOS 10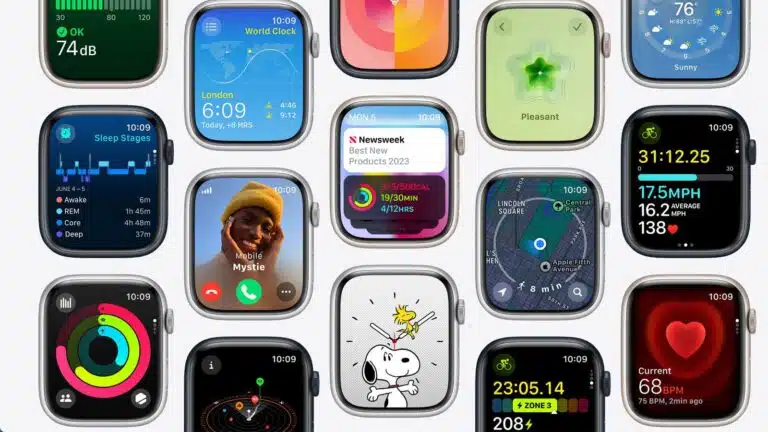 New watchOS updates are the highlight of any Apple enthusiast's calendar, especially when they include widget updates and a complete interface overhaul.
If you've been counting the days until a watchOS 10 update, we have some excellent news — Apple has released an overview of the next operating system. Announced at the WWCD in June 2023, we now know what's in store for our smartwatches in September.
Do you know what to expect? We've got you covered. Keep reading for an overview of everything you can expect from the latest watchOS update.
watchOS10 Guide: At a Glance
No time to read? All cool. Here are the top watchOS 10 updates to note.
Overhauled interface and app designs
New watch face options
Cycling workouts with new metrics
Updated hiking workouts
Glanceable Smart Stack widget information
Better medication reminders
Available from September
What To Expect From Apple watchOS 10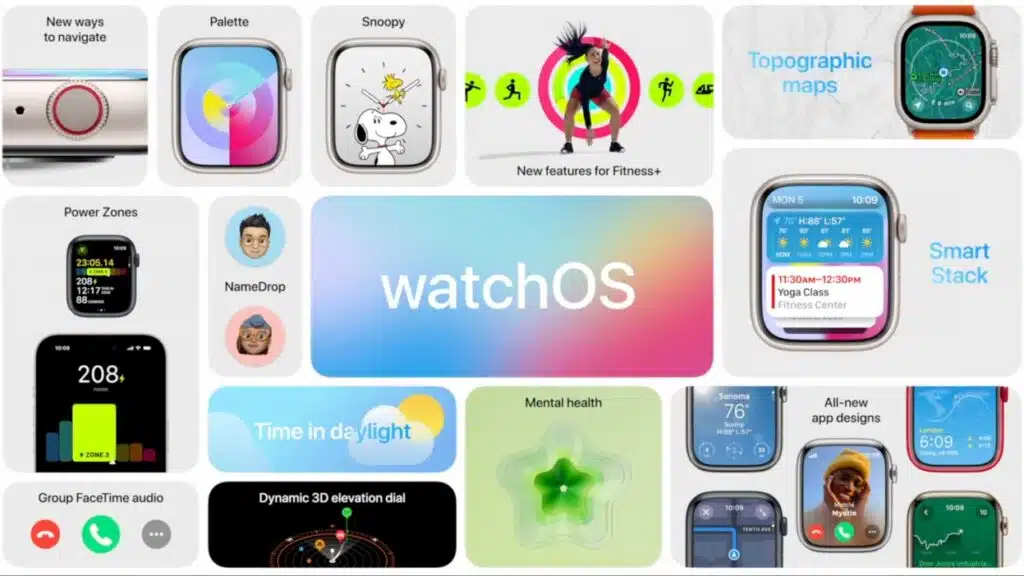 Can't wait for the update? Neither can we. Here's an in-depth guide to the upcoming changes announced with the watchOS 10 preview.
An Interface Redesign
Perhaps the most exciting update from the launch, watchOS 10 is set to give the Apple Watch a whole new look. This major redesign will focus on "glanceable information," allowing users to read important data or widgets without tapping or scrolling.
Part of this overhaul includes refreshed app designs that take up the whole watch display. This will be more noticeable on the latest Apple Watches with slimmer bezels. This update is known as the "Smart Stack," an updated carousel of widgets controlled by pressing the digital crown. One press activates the Home Screen, and a double press shows recently used apps.
The Smart Stack is reminiscent of the Siri Watch Face, as both display your most used widgets. However, the Smart Stack will vary depending on your watch use and the time of day.
Users can also activate the Control Center while on any app by pressing the side button. Simple.
New Watch Faces
If you've been watching the watchOS 10 news and hoping for new watch faces, you're in luck. The update comes with two brand new options — 'Palette' and 'Snoopy.'
The Palette face shows the time as "a range of beautiful colors that shift throughout the day." Whereas the Snoopy face will allow the two beloved characters, Snoopy and Woodstock, to "react to the weather and even get active with you."
The creativity of Apple Watch face designs is always unmatched. Read our complete guide to the latest watchOS 10 watch face drop online today.
Want to customize your watch face collection? We have the app for you.
Health Updates
Apple Watches will receive numerous health updates, including mindfulness, medication, and general Health App refreshes.
watchOS 10 will now provide follow-up medication reminders if you forget to log a scheduled medication. It will also ping you with Critical Alerts to ensure you remember — even if you have Focus mode on.
The Mindfulness App will now have a "State of Mind" feature for mood tracking or noting your feelings throughout the day. This information will also connect to the iPhone Health App.
The Health App has also been redesigned to help reduce childhood myopia by tracking how long they spend outdoors daily. This will be available on children's watches who use Family Sharing. The ambient light sensor will calculate the hours spent in daylight per day, and these metrics will be sent to the parent's iPhone.
Fitness Updates
Various fitness and workout apps have new features and general updates.
The Cycling tracker will now connect with Bluetooth-enabled accessories to add speed, power, and cadence to the Workout View. The watch will also estimate your Functional Threshold Power when a power meter is detected, which will be added to your Power Zones workout view.
Hiking has also received an inspiring update, as users can now see a 3D picture of their hike via Elevation View. This also lets you stay connected with a new waypoint showing where you can make emergency calls.
Users can also search for new trail details, including time, name, length, photos, difficulty, elevation gain, etc. However, this is a US-only update.
Other hiking updates cover new elevation alerts and topographic maps.
App Updates
Many apps have received a general update for the new interface design to offer glanceable information. Such apps include Stocks, Home, Maps, Messages, World Clock, and Weather.
The Heart Rate App will now use a pulsating heart and your current BPM to offer a clearer view. You will need to swipe down for additional info, such as your walking average, resting rate, and daily range.
Users will be able to view recorded FaceTime video messages on their watch. watchOS 10 can also support group FaceTime audio calls.
All mental health app data will be lockable via a password, allowing you to keep your health data private. This data is also never shared without your permission.
watchOS 10 Release Date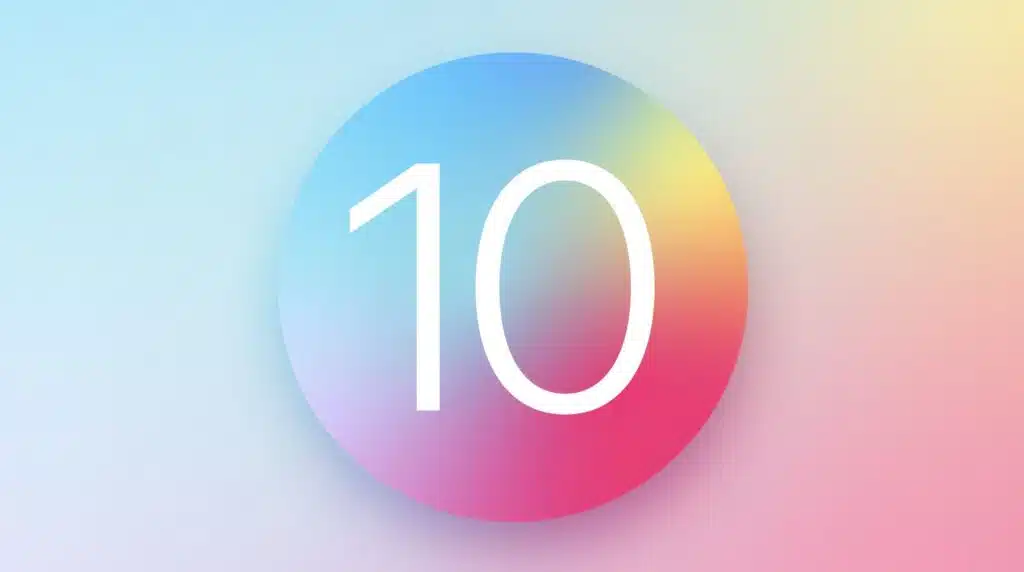 Ready to get your hands on watchOS 10? You don't have to wait long.
The next Apple Watch software update will be available via a public launch in September 2023. However, Apple is also planning a public beta launch in July.
So, as we get closer to September, keep your eyes peeled for official launch dates.
The Takeaway
It looks like watchOS 10 will be one of the best updates to date. From an interface overhaul to improved health apps, Apple Watches are about to be transformed.
New watchOS systems are always exciting, so don't miss out on any information. We're here to ensure you have all of the cutting-edge watchOS information before the launch.
Keep reading about the latest Apple Watch news. Jump to our blog for more.
Frequently Asked Questions For Apple watchOS 10
Which Watches Will Get watchOS 10?
watchOS 10 requires an iPhone XR, iPhone XS, or later with iOS 17. You'll also need an Apple Watch 4, 5, SE, 6, 7, 8, or Ultra.
How Do I Update My Watch To watchOS10?
watchOS 10 isn't available for download until September 2023. However, you'll be able to download your watchOS via the "Software Update" tab in "General."
Does watchOS 10 Work With iOS 16?
No, watchOS 10 isn't compatible with iOS 16. Users require an iPhone with iOS 17.
Should I Update My watchOS?
Yes, it's crucial to update your watchOS and iOS. These updates ensure you have the newest features, bug fixes, and security updates that keep your devices running smoothly.
Related posts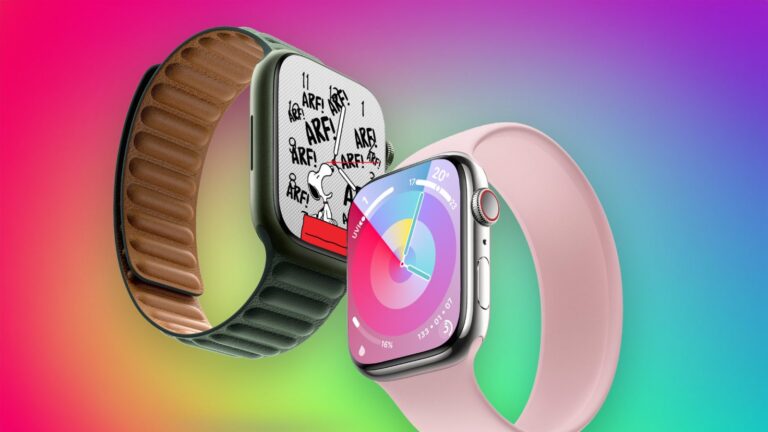 Smartwatch enthusiasts, it's time to rejoice. Apple has confirmed that the long-awaited watchOS 10 is finally on the horizon. The tech giant has stated that we'll likely see the update by September 2023, and we can't wait to see the new updates. Alongside a modern look for apps and a fresh Smart Stack feature, users […]
Read more