FAQ & Contact
Help Center
Every thing you need to know about our product.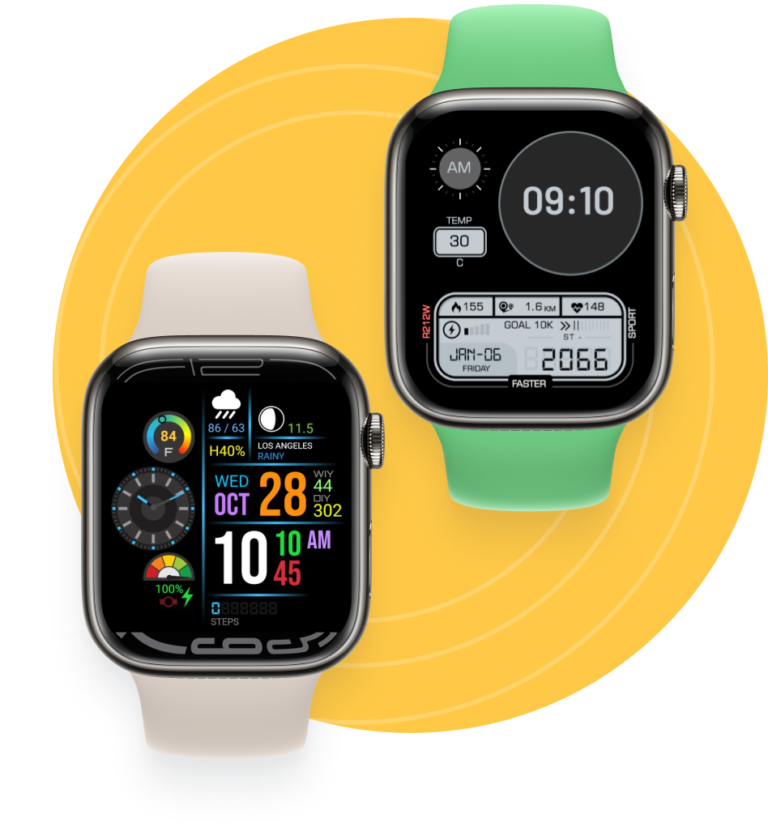 Frequently Asked
Questions
How can I cancel my trial period for Watch Faces?

To cancel your trial period for Watch Faces, please follow the step-by-step instructions provided in this Apple Support article: How to cancel a subscription or trial. The guide will walk you through the process of managing and canceling your subscription to ensure you don't get charged after the trial period ends.

How do I install the PRO Watch Faces?

To install the PRO Watch Faces, follow these simple steps:

Browse through the available Watch Faces and select the one you'd like to use.
Press the 'Sync Watch Face' button to sync your desired Watch Face with your Apple Watch.
Open the Watch Faces app on your Apple Watch.
Your selected PRO Watch Face should now be visible now!

Enjoy your new PRO Watch Face!

How can I ensure that the Watch Faces app stays active on my wristwatch after lifting my wrist?

Begin by launching the Settings application on your Apple Watch.
Navigate to General > Return to Clock.
In the RETURN TO CLOCK section, select After 1 hour.Please be aware: To keep the Watch Faces app visible on your watch display for more than an hour, you need to activate your watch to display the app at least once every hour.

What is the difference between Free and Paid Watch Faces?

The main difference between free and paid watch faces lies in the features and customization options they offer.

PRO Watch Faces, which are the paid version, are Live Watch Faces that adjust to real-time information. This dynamic feature provides a unique and personalized look to your Apple Watch, allowing you to enjoy a more engaging and interactive experience. In contrast, free watch faces typically offer basic designs and limited customization options.

By choosing a PRO Watch Face, you'll be able to showcase your style and enjoy a more immersive experience with your Apple Watch.

How can I get a refund?

If you'd like to request a refund for your purchase, please note that Apple handles all payments for our app. To request a refund, you'll need to follow Apple's refund process. You can find the step-by-step instructions on how to do this in the following Apple Support article: Request a refund for apps or content that you bought from Apple.

Please keep in mind that refund eligibility is determined by Apple's policies, and we are unable to directly issue refunds ourselves. We appreciate your understanding.
Contact Us
For technical support or anything else about our app, please feel free to use the form below.