How to Share Apple Watch Faces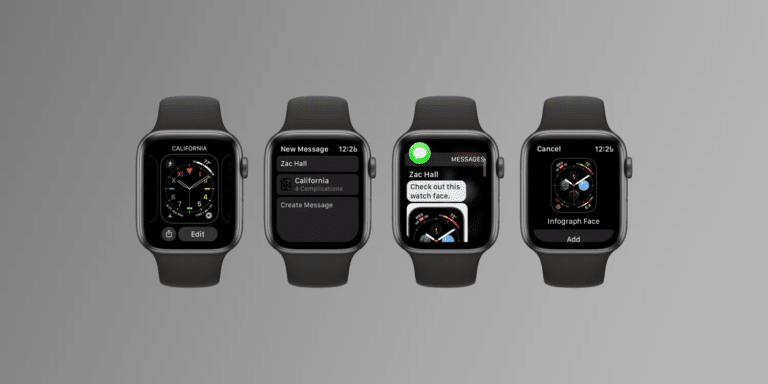 Apple watch faces allow you to customize your watch with unique creations and personalized designs. But did you know you can share watch faces?
That's right — sharing Apple watch faces is possible, and it's super easy. You can send your best designs to your friends and family to show off your artistic prowess.
In this blog, we're looking at how to share watch faces via the traditional method and how to send them via the easier Watch Faces & Widgets app. Ready to cover all bases? Scroll down to start showing off your innovations now!
How to Share Watch Faces
First, let's look at the native way to share Apple Watch designs. Use the steps below to start the process.
Unlock your watch and navigate to the watch face you want to share.
Tap and hold the face until you see "Edit" and "Share."
Select the "Share" button. It should look like a square icon with an arrow in the bottom left corner.
Select "Add Contact."
Tap the name of the contact you wish to share with. You can also find contacts via the "Dictate" button if you want to use voice control.
Select a suggested message, or use emojis, Scribble, or Dictate to add extra personalization to the message.
Scroll down with the Digital Crown and press "Send."
And you're all finished! Your watch face is now shared with your contact.
Easier Sharing With the Watch Faces & Widgets App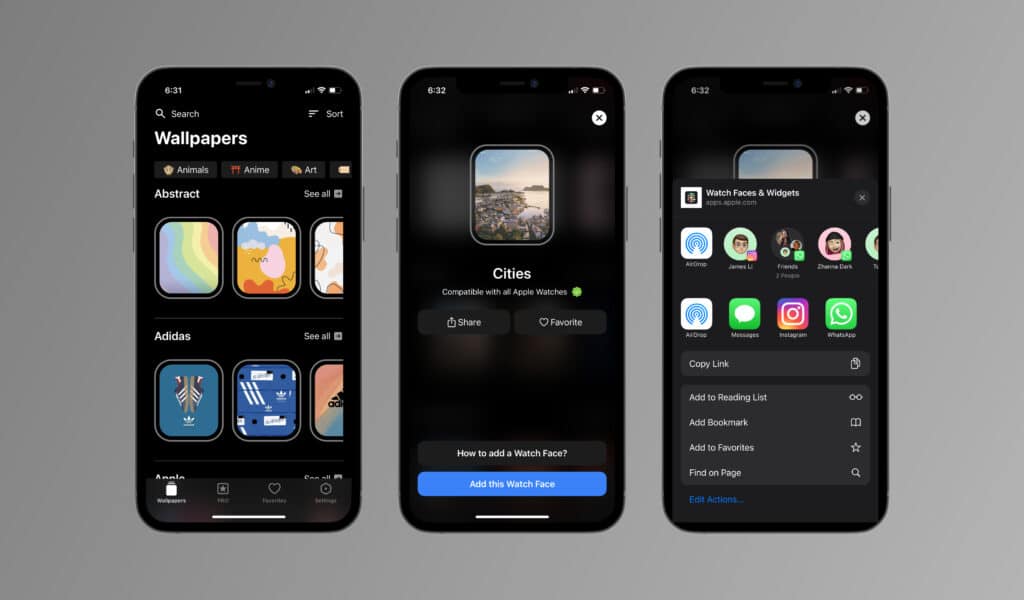 Sharing Apple Watch faces is quicker and easier with the dedicated Watch Faces & Widgets app. Here's how you can share endless faces without stress:
Open the Watch Faces app on your iPhone.
Choose a Watch Faces type to share (E.g., Wallpapers, PRO Faces, or Complication Faces.)
Select your watch face, and the Watch Face dedicated page will pop up.
Select "Share."
Choose the platform you want to share it on.
Done! Sharing Apple Watch designs with Watch Faces is uncomplicated, giving you more time to enjoy the designs. With expertly crafted designs, exclusive collections, and over 10,000 photos to choose from, you'll always have a new Apple watch face to send to your friends.
About the Watch Faces & Widgets App
The Watch Face & Widgets App allows for straightforward watch face sending, but what else does it provide?
Developed by Hyperday MB, Watch Faces & Widgets is an app with over 10,000 different watch faces to explore and customize. This collection is updated every week to ensure the community of smartwatch enthusiasts has cutting-edge designs to elevate their on-wrist style.
Download the app and get started now.
Final Thoughts
We hope we've clarified how to swap watch faces with friends and family. Bookmark this guide so you can send it to your contacts when they want to share watch faces.
Happy Apple watch face-sending!
Stay up to date with the latest smartwatch news. Visit our blog here.
FAQ: How to Share Watch Faces
Can You Share Watch Faces via iPhone?
Yes, you can open the Watch app on your smartphone and send watch faces from here.
How Do You Receive a Watch Face?
If someone shares a watch face with you, you'll receive a link to it in Mail, Messages, or another app.
How Can You Use a Received Watch Face?
Tap the watch face link on your iPhone to use a sent watch face. This will open the Watch app, and you can press "Add to My Faces."
Related posts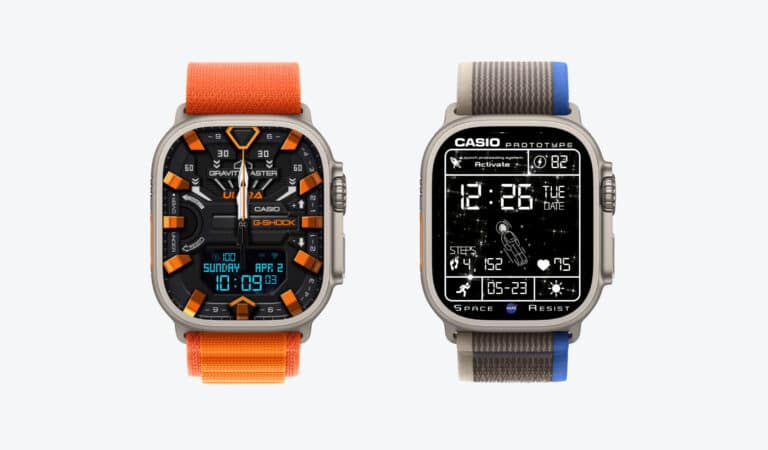 Apple Watch faces are a great starting point for users who want to personalize their watch. However, once you've explored the tech giant's collection, you might want something new or different. Did you know that you don't have to wait for the next iOS update to get more watch faces? That's right. There are professional […]
Read more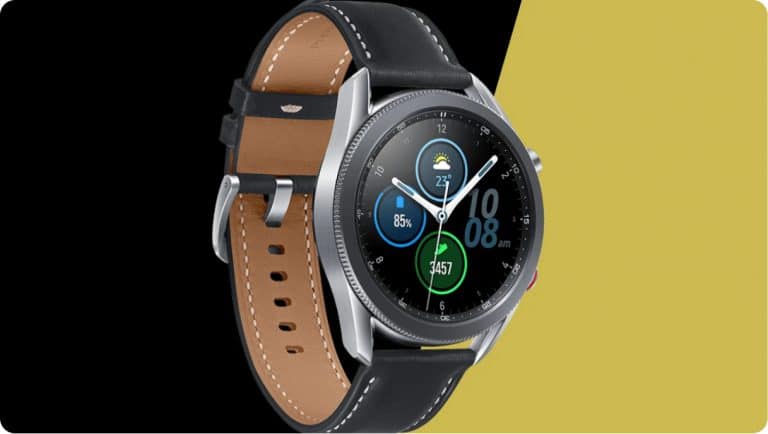 Apple Watch is a popular wearable device that offers a variety of features and functions to help users stay connected and organized throughout the day. One of the most customizable features of the Apple Watch is the watch face, which can be customized with various complications to display relevant information and quick access to apps. […]
Read more